Exclusive preview of the 2017 Ligne Roset collection
Ligne Roset unveiled its 2017 collection at Maison&Objet in Paris earlier this year to rave reviews. The French furniture manufacturer, which is one of our most popular brands, released more than two dozen new pieces by established and emerging designers. Here's some of what you can expect to see in DOMO stores soon.
 SOFAS
 Berlin Loft by Müller Wulff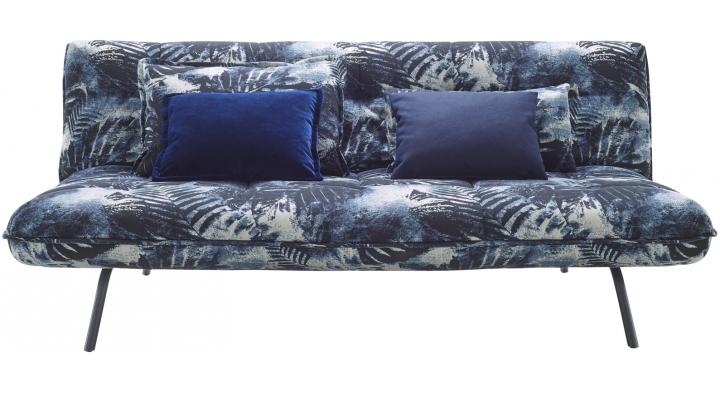 Berlin Loft is a bed-settee by Thomas Müller and Jörg Wulff. Trendy and casual, the Berlin Loft doubles as a sofa and a bed for guest rooms, apartments or homes where space is at a premium, but good design is not.
 Bendchair by Peter Maly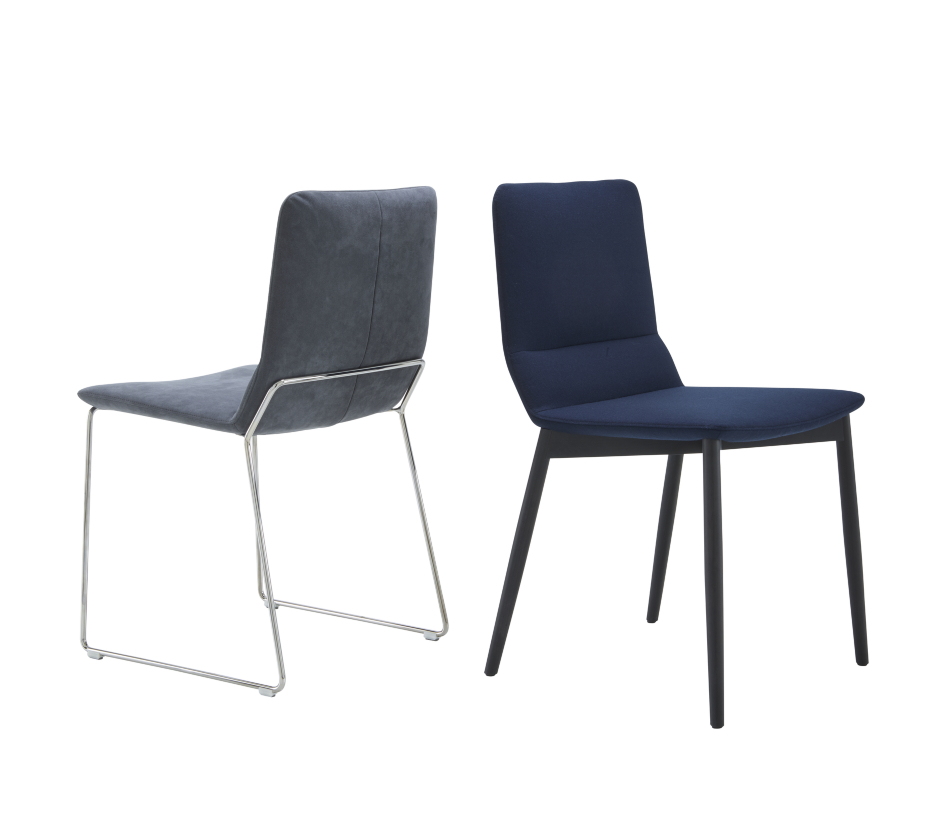 Peter describes his creation as "A chair of perfect proportions. A little like the tuner designed by Dieter Rams for Braun." The secret to the longevity of Peter's products is the clarity and purity of their geometric forms, and his Bendchair is certainly no exception.
Riga by Éric Jourdan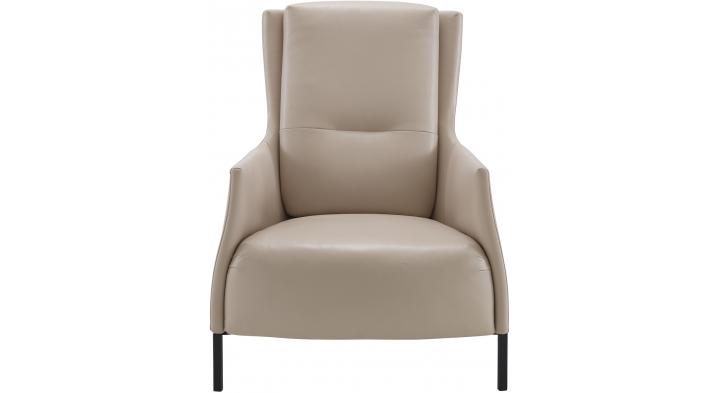 Éric looked to the Voltaire armchair as a model for the Riga sofa and armchair. Éric sought to soften the stiffness of the traditional chair by imbuing its lines with a more organic and fluid feeling. The armrests have a surprising curve inwards and the back is supportive and graceful.
Amédée by Marie Christine Dorner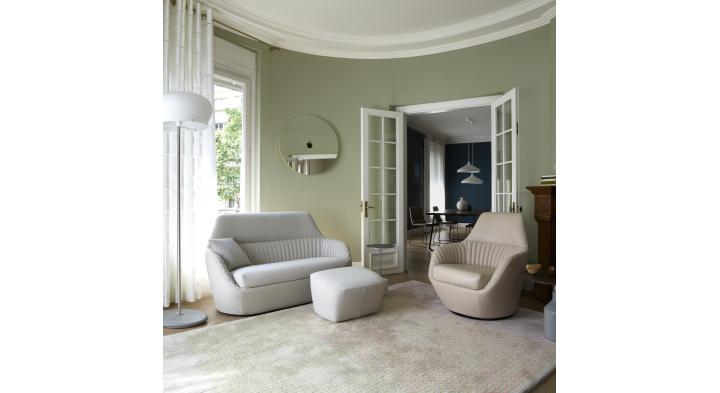 Amédée is a voluptuous settee and armchair designed around a quilted and stitched lumbar support – much like the bucket seats of the finest Italian automobiles. The form of the Amédée is urban and compact; and the collection is pure luxury upholstered in full grain, pure aniline leather.
Cover 1 and Cover 2 by Marie Christine Dorner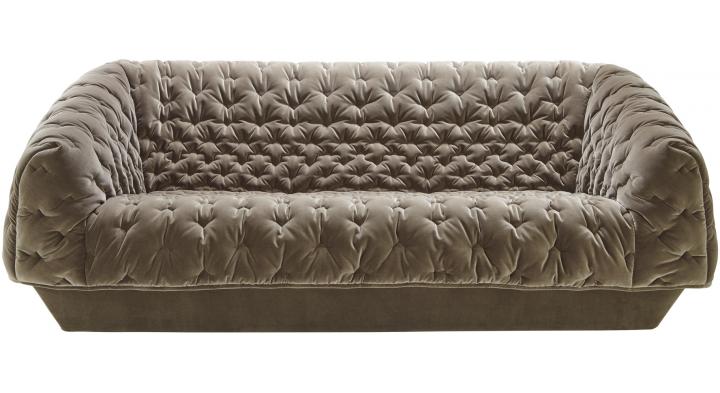 Cover is a fitting name for this collection of sofas by Marie Christine. Essentially, each sofa has a cover that can be easily removed. Both Cover 1 and Cover 2 are constructed from varying densities of foam and the interchangeable covers are composed of polyester quilting, ultra-flexible viscoelastic foam, lining cloth, and fabric or leather.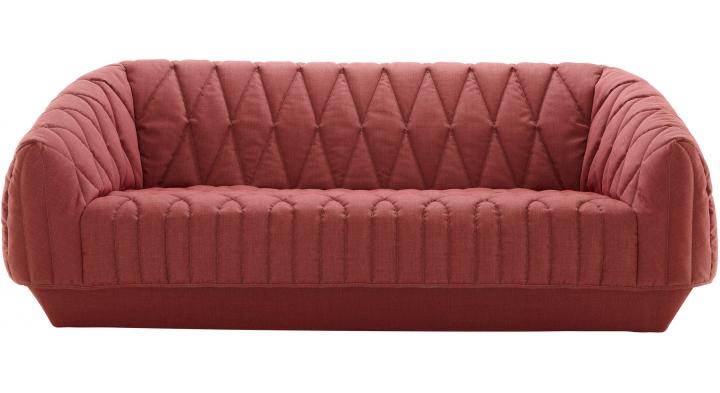 Cover 1 is the "plus" version with an elaborate cover that has a progressive geometric design expanding out from the seat towards the edges. Cover 2 is the "light" version with lines that intersect to create squares, lozenges and stripes.
CHAIRS
Paddock by Désormeaux/Carrette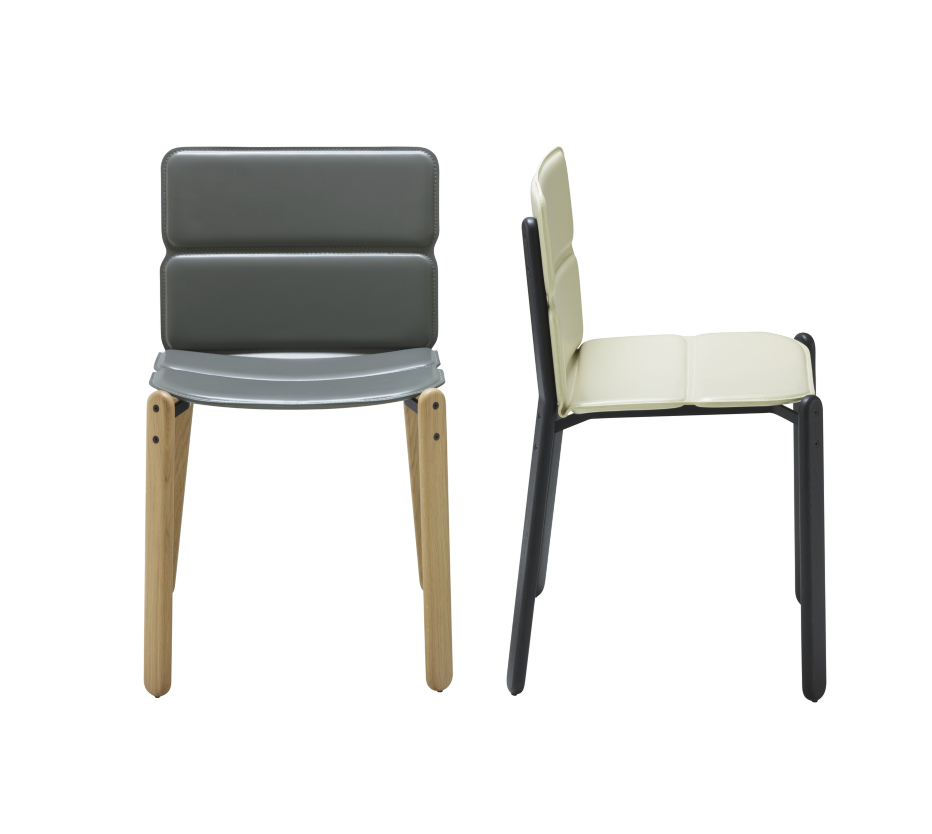 Paddock is an ergonomic and comfortable chair with articulated forms and components. It has oblong-shaped oak legs and its seat is composed of four wooden sections that are covered in foam and felt, giving it both flexibility and rigidity.
Perluette by Louvry & Angioni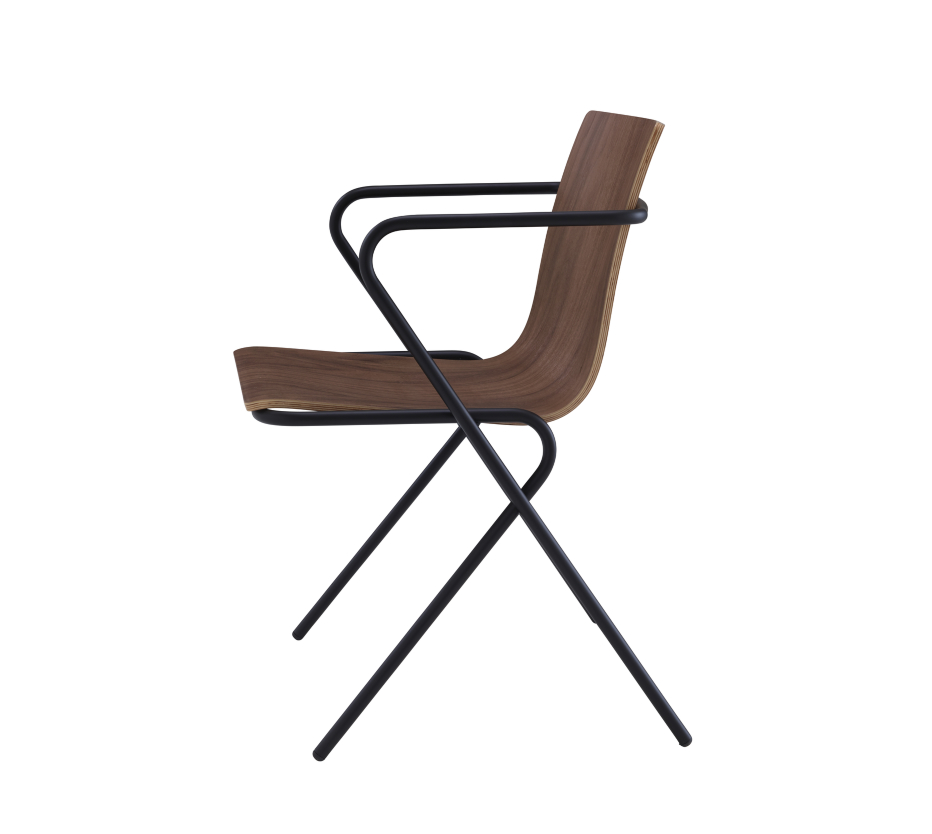 Perluette is the French name for the ampersand, which is at the heart of this chair's exceptionally clever design. The structure is made up of two tubular pieces that trace the same shape and are interwoven to create the framework (thus, the ampersand). A moulded wooden shell is fixed within the framework to provide the seating.
Humphrey by Evangelos Vasileiou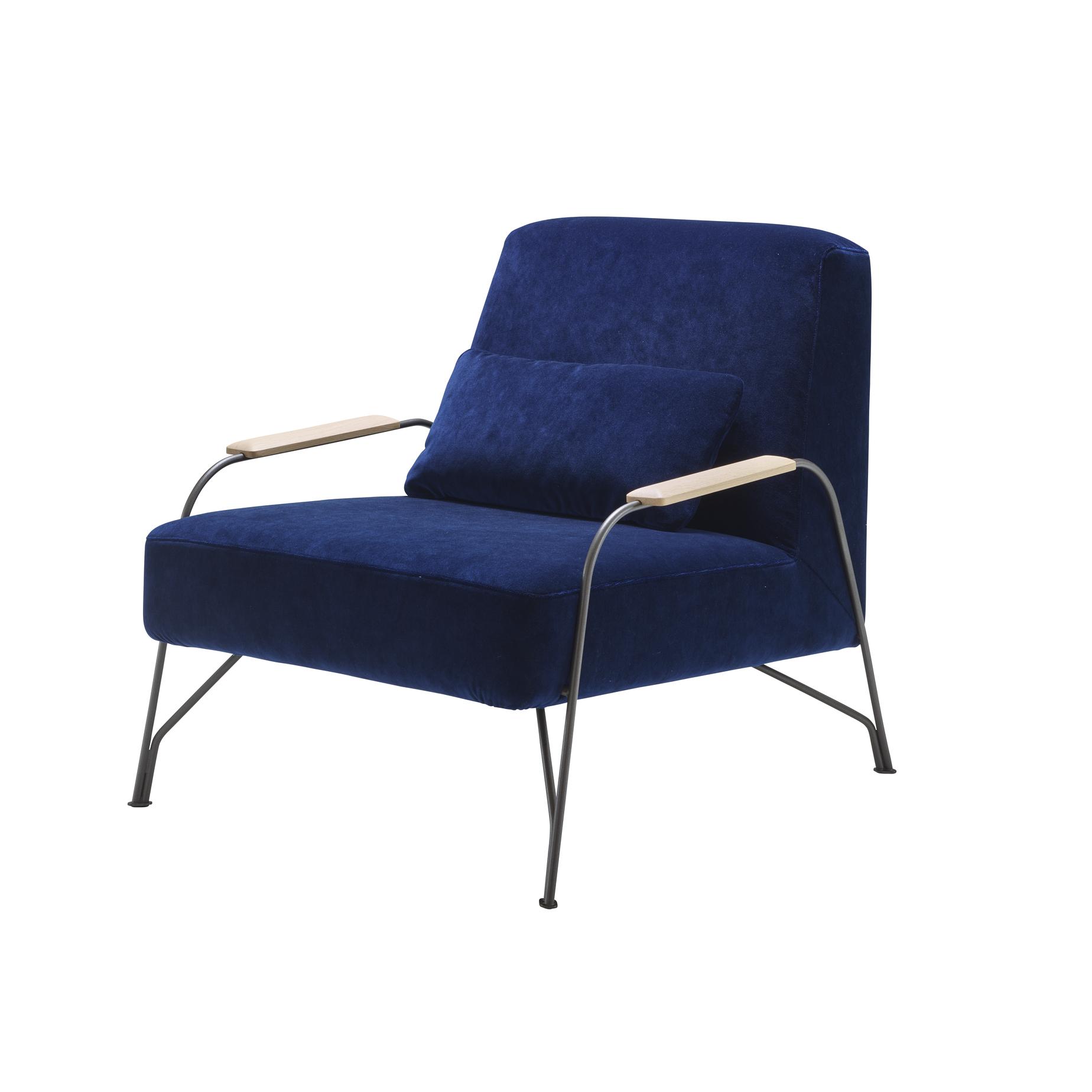 "Humphrey could be part of a cinema set in a film noir," says Evangelos. "One could well imagine it in the lobby of a New York tower block, in the entrance hall of a building in Brasilia, in a hotel lounge in Berlin or Havana, or in a bar in Paris or Cairo." We certainly agree. The Humphrey chair has two large volumes, which encourage serious relaxation, and a slim metal frame like the penstroke of a calligrapher.
Backpack by LucidiPevere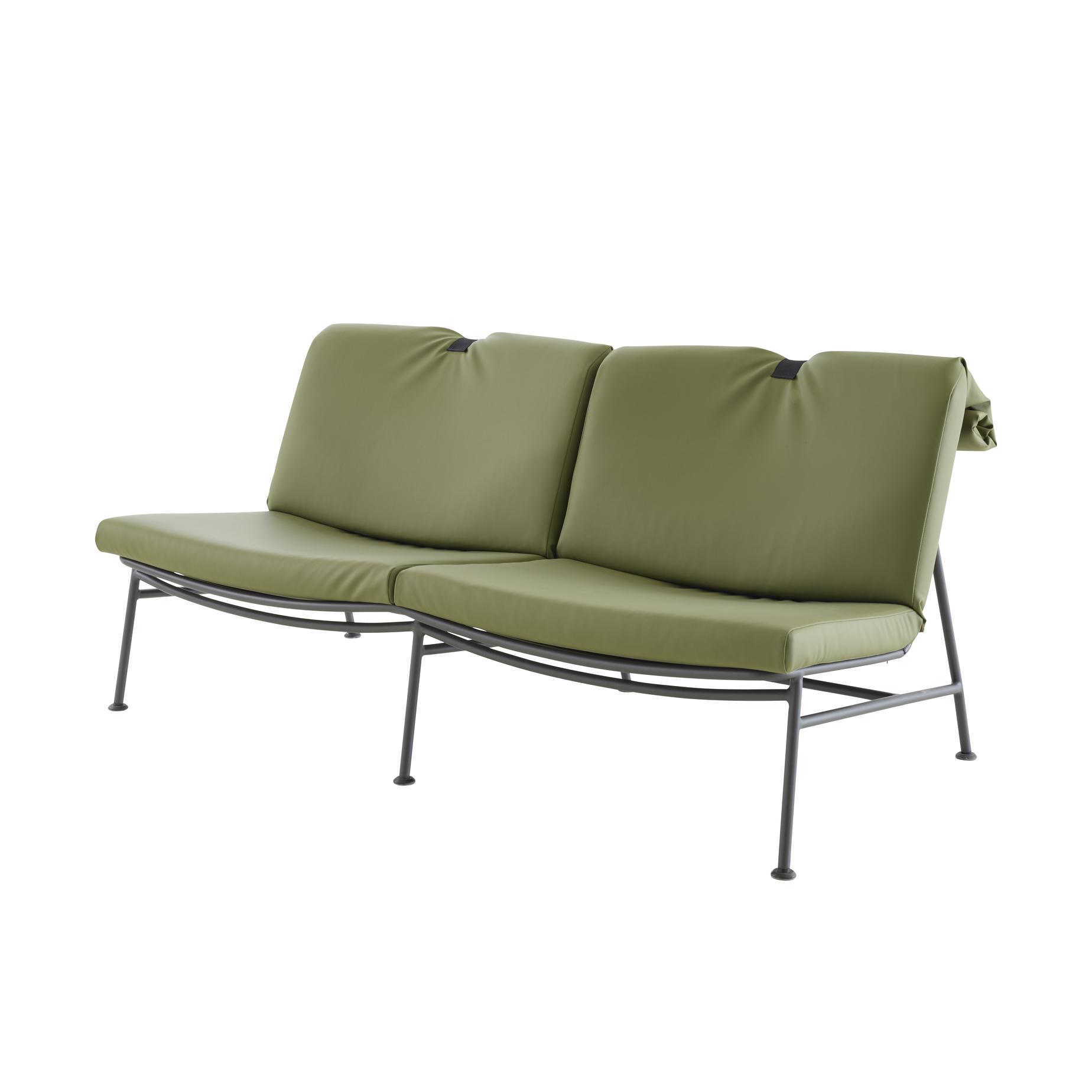 The distinctive personality of the Backpack armchair is derived from the contrast between the slim, elegant base and the thick, ergonomically curved seat and back cushion. Another cushion at the top rolls over the back of the chair and is secured with a strap evocative of those on a backpack.
BEDS
Ultime by Philippe Nigro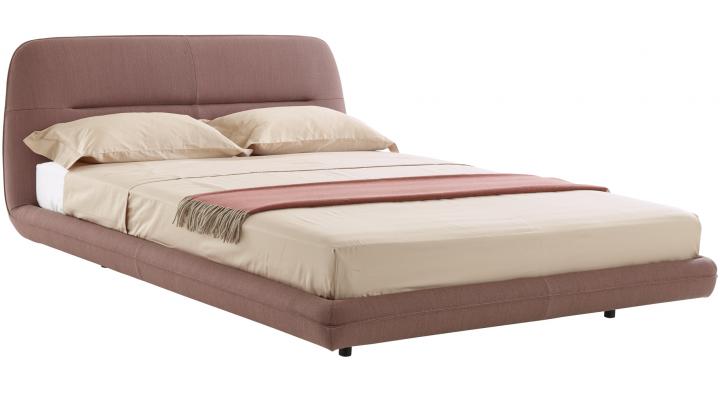 One of Belle magazine editor Lucy McCabe's favourites from the fair, the Ultime looks and feels as intimate as a bed should. It has a generously padded headboard with a band of horizontal stitching, and the periphery of the headboard traces a soft curve that extends along the edges of the bed frame. The bed is elevated above the floor and available with a choice of two leg heights.
STORAGE
OSI by Marie Christine Dorner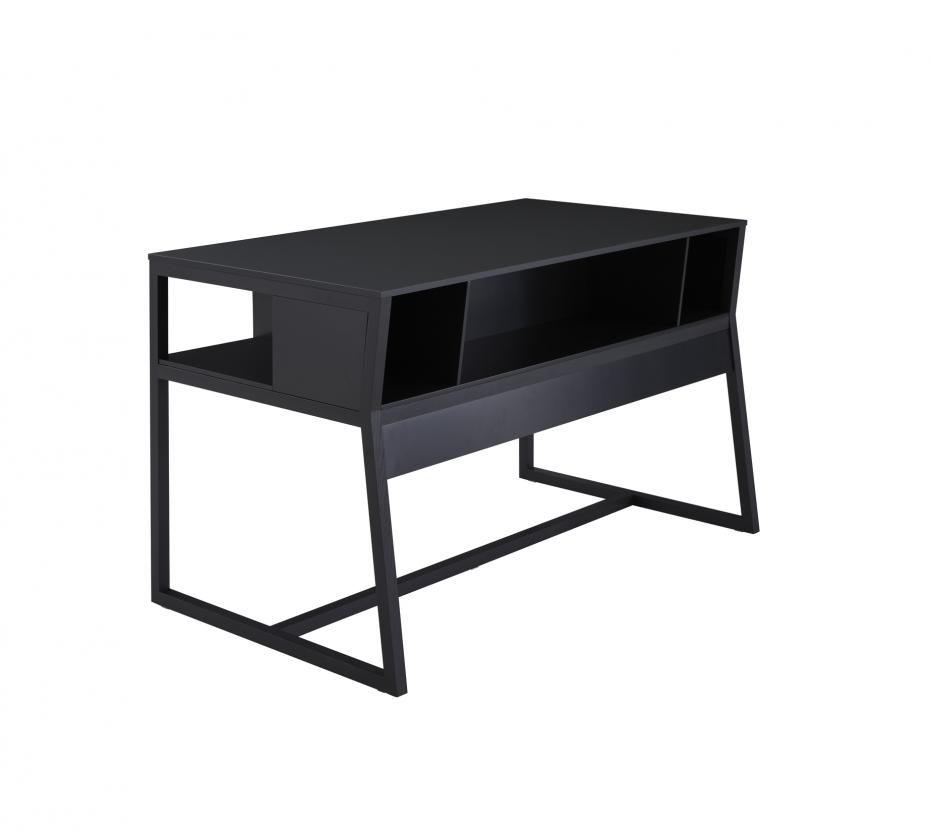 Marie Christine's OSI desk is derived from her 2004 collection "Une forme / One shape" collection. It is in the refined tradition of small and elegant French furniture pieces, while being imbued with Japanese temperance. Serving as a desk or bookshelf, it has a storage component beneath the work surface and a larger space for books at the rear.
Entrèves by Marie Christine Dorner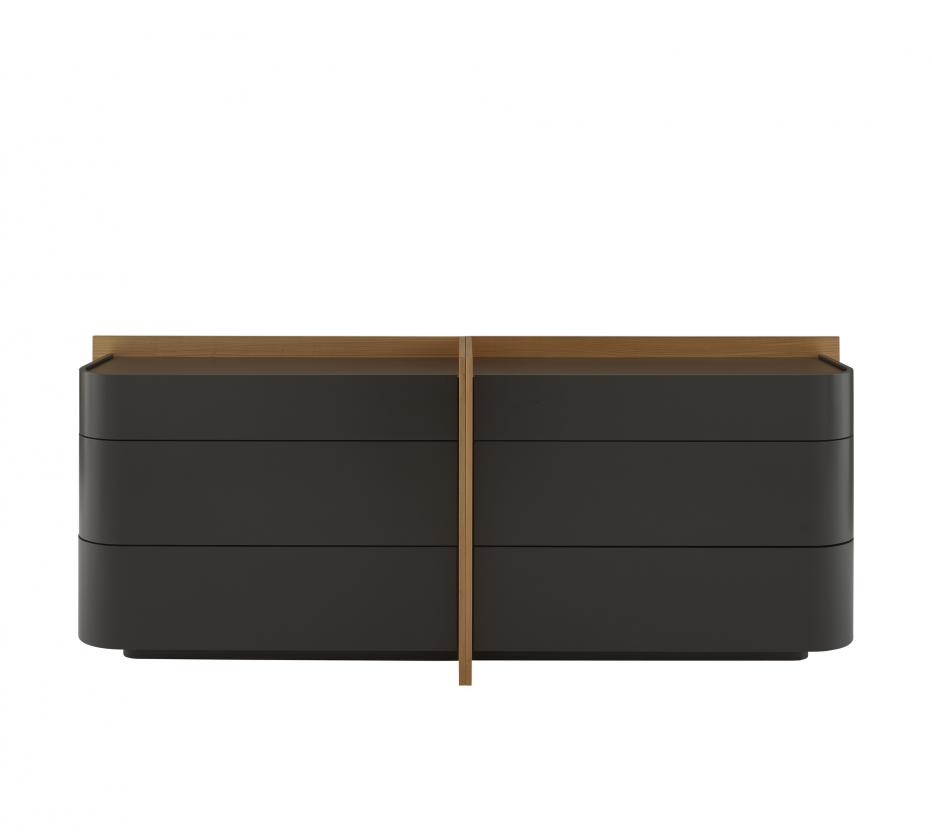 Marie Christine's love for the possibility of refining her work and designs is evident in the Entrèves collection, which includes a chest of drawers and bedside table. Each combines straight lines with curved lines and refined wood veneers with perforated metal, and is designed to be as aesthetically appealing when viewed from the back as from the front.
Postmoderne by Éric Jourdan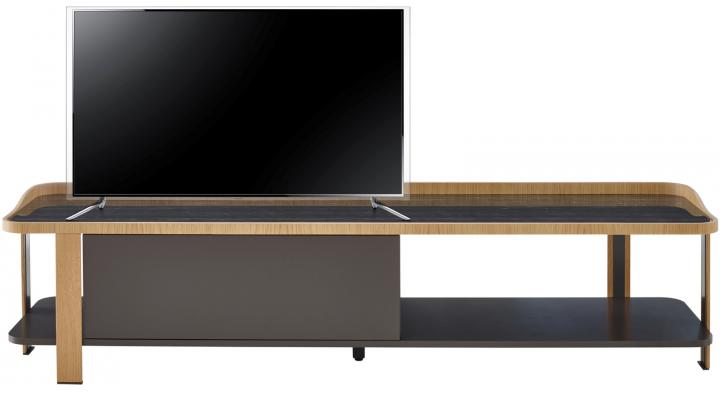 The Postmoderne collection includes a television unit and bedside table, and has a design vocabulary of curves and counter curves. Combining a variety of materials and forms, the overall look is asymmetrical, hollowed-out and light in appearance.
TABLES
Ennéa by Vincent Tordjman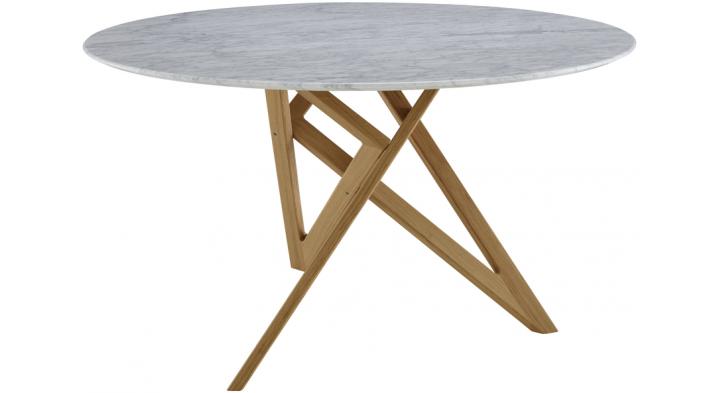 Ennea (which stands for the Greek number 9) is a dining table that rests on a base composed of three identical triangles made from solid wood. The result is nine vectors that are angled in nine different directions to form a crystal-like arrangement.
Odessa by Mauro Lipparini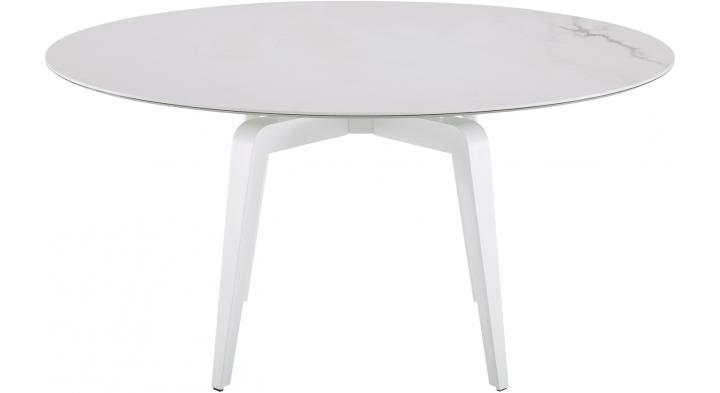 Mauro's style is often defined as natural minimalism, which can be seen in his Odessa table. Based on uncluttered forms, the design pays attention to contrasts between fullness and slenderness, light and shade.
Oxydation by Kateryna Sokolova
Kateryna's collection of tables draws inspiration from contemporary architecture and sculpture and research into the natural properties of oxidisation. It combines stone with metal, which brings unexpected results as it oxidises. Thus each table is naturally unique with a myriad of variations in the oxidised top.
Zock by Christian Werner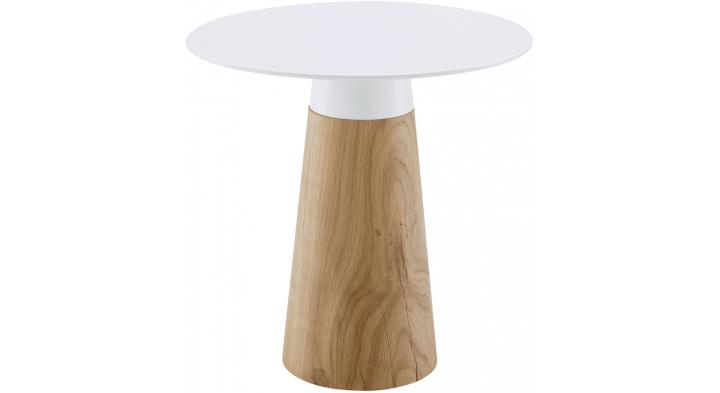 Zock is a pedestal table with a solid oak base and lacquered steel top. The designer lives in Hamburg, Germany, which has a history and identity are closely linked to the port. Zock is Christian's interpretation of the wood and metal mooring posts in the port.
Liam by Éric Jourdan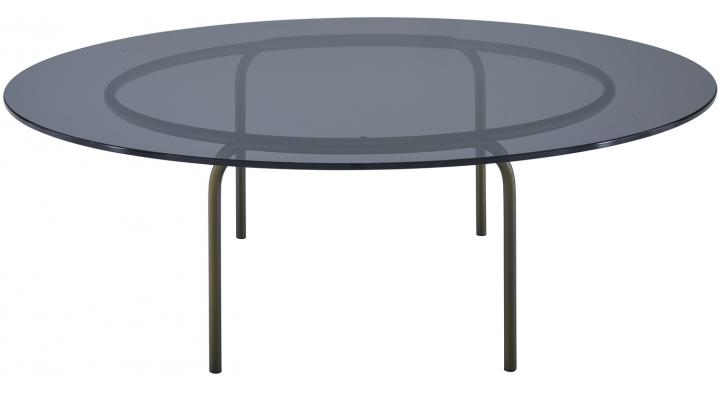 Éric likes to rejuvenate items of furniture that have long proved their value and worth. His mini-collection of occasional furniture, Liam, is classic and current and marries discreetly luxurious materials: a grey, smoked glass top with bronze-finished legs.
Ligne Roset's 2017 collection also includes a variety of accessories. Along with vases and soft furnishings, you'll find the Temps Vécu wall clock by Vincent Tordjman; Ondule table lamp by Chape&Mache; Balancin mirror by François Azambourg; and Lasso coat stand by Philippe Nigro.
We are expecting the collection to be in store in the coming month. In the meantime don't hesitate to visit a DOMO showroom to speak with the DOMO team or pre-order the coveted pieces.